As we are set to unravel the hidden beauties of Singanallur, this commercial place scores high on values with its never ending list of hotels and other commercial shops to entertain the people. Connecting with all major junctions in Coimbatore, it's no surprise that Singanallur rides high on these elements and that eventually brings us to the favourite topic as well, restaurants. Being so close to Bus terminal it's quite loaded with a huge list of restaurants but it's time to list the best restaurants in Singanallur.
1.Biryani Crushh
A fancy name to start with, the Biryani Crushh is literally a paradise for anyone that craves for some finger licking delicious mutton biryani or any meat varieties. At less than 1 km from the main junction, this is quite easy to find among the long list of restaurants in singanallur.
The pricing is really an add-on here considering the quantity and quality. They do have a team of nice efficient staff looking out for ways to bring a smile to your face everytime they bring something to your table.
Address:
160, NK PALAYAM ROAD, VARADHARAJAPURAM, Neelikonampalayam Main Rd Neelikonampalayam, Singanallur, Tamil Nadu 641015
Ratings:
5
2.The Gypsies
A food truck inspired theme that gives even bigger restaurants a run for their money with an impeccable taste and their way of serving authentic Burmese food in a quality that needs its standalone appreciation.
Set at Ondipudur, it will take a 15 minutes drive from the main junction but it's all worth the visit with their electrifying menu at affordable pricing. Their wide range of soups are a must try indeed for their indigenous way of fusion styling.
Address:
Nagapattinam – Coimbatore – Gundlupet Hwy, Ondi Pudur, Tamil Nadu 641005
Ratings:
5
3.Aditi Restaurant and Banquet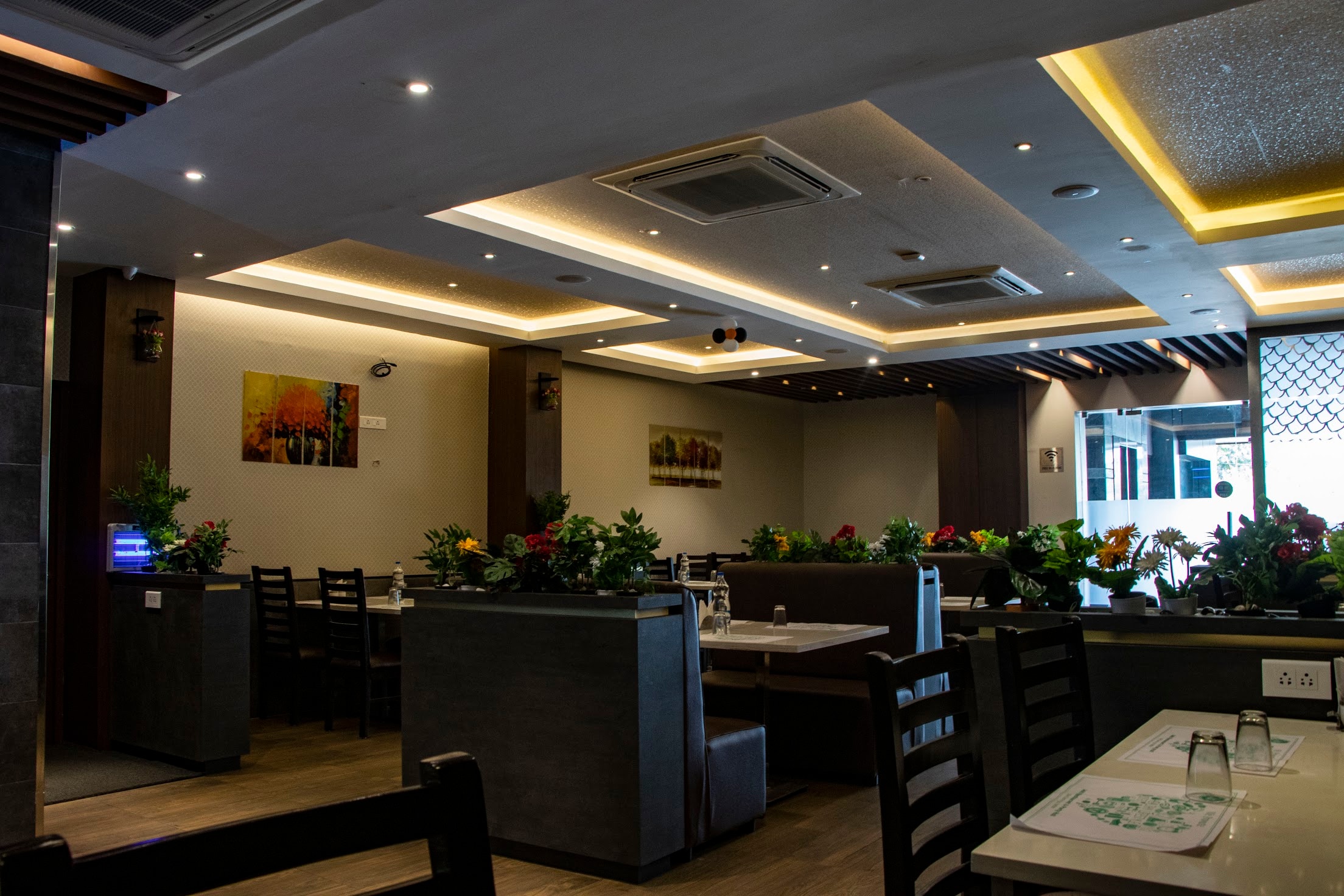 Aditi Restaurant and Banquet is nuzzled on the Trichy highways road near Singanallur and is easily one of the most sought after and loved restaurants in Singanallur owing to their years of serving quality and tasty foods that sends a deeper sense of satisfaction within.
The pricing is a bit on the higher side but the impeccable quality makes up for it as well they even provide a separate banquet hall too, to host any sort of functions or meetings. The interiors are tastefully done. It is a Malabar themed restaurant serving authentic seafood as well as other meat varieties with a tantalizing taste that just refuses to go.
Address:
Opp.uzhavar santhai, Trichy Rd, Singanallur, Tamil Nadu 641005
Ratings:
4.2
4.Pizza Love
Who doesn't love pizza? Especially when it's served in an authentic café styled set up which we usually get to see only in Hollywood flicks. Undeniable right? That's exactly what you get at the house of Pizza Love.
A classy interior with light pink and yellow lights makes this restaurant stand out from the list in Singanallur. A lot can be done to improve the taste and also the delivery time seems to be on the downside as well. But nevertheless if you want to check out some pizza in Singanallur, do head out to this restaurant.
Address:
A 294, Trichy Rd, Vivekanandha Nagar, Singanallur, Tamil Nadu 641005
Ratings:
4.1
5.Shanthi Social Service Canteen
One of the most popular restaurants in Singanallur and even Coimbatore if the average footfalls are considered. Shanthi canteen is more of a social serviced canteen rather than a posh restaurants with very simple yet huge hall to accommodate several hundred tables at once.
The pricing starts at just Rs.25/- but don't let the pricing factor fool you, as the food quality is something that would put even higher end restaurants to shame. They serve only authentic south Indian Veg cuisines but don't forget to check in early.
Address:
Unnamed Road, Neelikonampalayam, Tamil Nadu 641005
Ratings
4.8
6.Hotel Kandha Veg and Non Veg
Another top rated restaurant on the likes of Trichy road under a 10 minutes drive from the main junction in Singanallur. This is one of the highly rated food outlets here and considered to be one of the finest places to get authentic non vegetarian cuisines in Coimbatore.
The parking lot is huge and accommodates many cars, the interiors are also neatly laid out to go really well with your dinner. The food is what makes this restaurant stand out especially if you love chicken grill, this is the best place in the house.
Address:
No 434 & 435, Trichy Road, Agraharam, Singanallur, Coimbatore, Tamil Nadu 641005
Ratings:
3.8
7.RHR Hotel
Probably the only restaurant that's quite a bit away from Singanallur but it's easily one of the best restaurants in Coimbatore with years of traditional prepared authentic foods that has its very own fanbase in Manchester city.
The vegetarian restaurant is quite a bit on the expensive end but the quality of these foods are unrivalled which makes up for it. The different types of roasts seem to be selling as hot cakes here.
Address:
Ramanathapuram, Coimbatore
Ratings:
3.9
8.Zafran Hotel Aloft
Saving the best for the last, Zafran is the much sophisticated version of restaurant in Singanallur but being in Aloft, this comes as no surprise indeed. The Zafran serves some of the best continental cuisines in SInganallur.
A great place to host your guests or just a simple date with your loved ones. The taste is quite wonderful and leaves an everlasting spell even after stepping out. On the whole, a must try indeed.
Address:
sundar Shopping Complex, Sakkarai Chettiyar Colony, Srinivasa Garden, Uppilipalayam, Tamil Nadu 641015
Rating:
4.5
These are the best restaurants in SInganallur. Did you love the list? Comment us your favourite spot in SInganallur to answer your cravings.